Logging In
Edit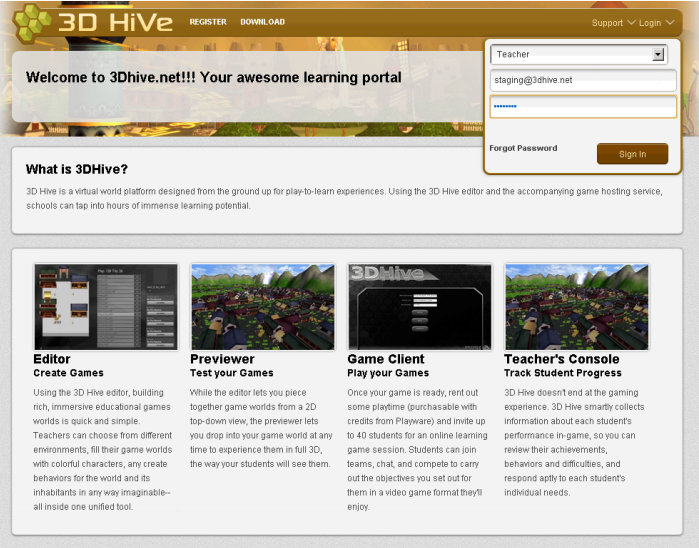 1. Go to http://class.3dhive.net/Forms/Login.aspx
2. Click Login to open the login panel.
3. Select Teacher from the dropdown selection.
4. Login with your user id and password.
•  Credentials for teachers will usually be allocated to the teacher's e-mail id. 
•  Enter your own id.
•  Enter password as given by the school admin.
•  Click the Sign in button.
•  If you have forgotten the password, please click Forgot Password. Enter your email address in the text box and click Submit to receive a new password.
Accessing Details
Edit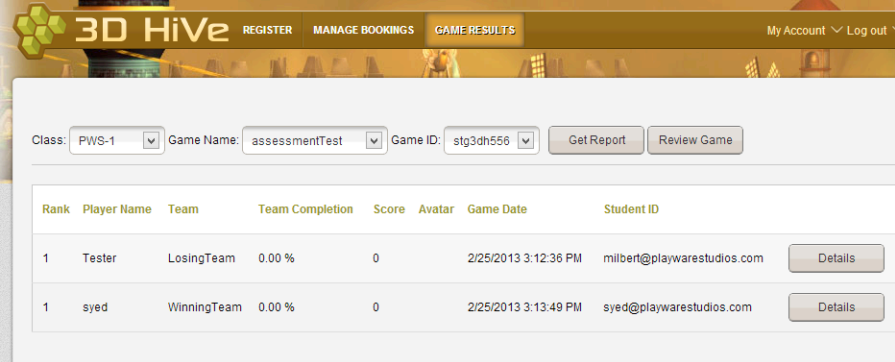 1. Click on the Class drop down box to select your class.
2. Click on Game Name, make sure it is correct and select it.
3. Click on the Game ID drop down menu to select your correct game ID.
4. Click Get Reports to view.
5. Click Review Game to launch the assessment tool. Please refer to 3DHive Visual Assessment Tool for more details.